Visitors to this site:
Black Dahlia is home to Black Dahlia Music (BDM) and Dick Olsher's Audio Mecca. The Audio Mecca is a repository of Dick's past DIY speaker projects and "Tips of the Month."
BDM was founded in 1995 by Dick Olsher, who was then Stereophile Magazine's Senior Cont. Editor and is now a senior writer at The Absolute Sound Magazine.
Dick's idea was to transform the typical 'audiophile' label into a musical force.
Black Dahlia's intent is to focus not only on sound quality, but on the music itself. New creative artists, who have something to say, are BDM's main reason for being.
A word about our name: Black Dahlia is a mystical symbol of rebirth; a flower that blossoms once in a million years. As an independent label, BDM is dedicated to the goal of offering the public blossoming artists and new music with sound quality beyond the reach of mass-market labels. A blossom of music and sound captures the essence of what BDM is all about.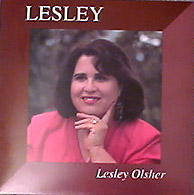 Our well-respected "Lesley" Double LP is now SOLD OUT and out of print. We are grateful to our fans for their support!

"Jazz Me," the companion CD, mastered directly from Manley's original analog master tape is still available in limited quantity. Of course, you can still order Lesley's terrific pop album, "Anyone In Love," Lorin Rowan's touching CD, "My Father's Son," and our popular Sampler CD. Again, thanks, and enjoy the music.
The LP's original matrix pressing was recorded and engineered by David Manley of VTL and Manley Labs fame.
From the start, Manley insisted on his best-shot effort in all production, recording, and mastering aspects. The idea was to produce an absolute reference recording, without any technical concessions.
Only purist recording techniques were used, with all music played "live" and captured straight onto two stereo tracks. Not only was the recording chain all tube, but it was entirely designed by David Manley - including a custom version of his Reference Gold stereo condenser microphone.
Destined to become a classic Collector's prize!
The most dynamic, natural recording of female voice on the market, "Lesley" is used as a "reference" by industry professionals world wide. No compression whatsoever!
Caution: many systems are unable to handle the wide dynamics of Lesley's voice.
Take the Lesley Test